Why Should You Service Your Car at C & O Ford Inc.?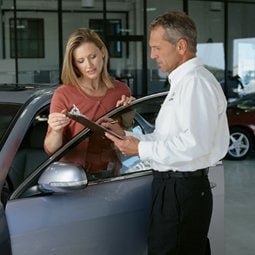 Our team at C & O Ford Inc. believes that our commitment to you doesn't end when you drive home in a new Ford model. We know that your crossover, SUV or truck needs routine maintenance and repairs, and that's why we have a team of technicians who are ready to offer you the quality care for your vehicle. Not all independent shops function the same way, which is why it's essential to bring it to a team who knows your model inside and out.
Service your Ford at C & O Ford Inc.
From smaller maintenance tasks like oil changes and inspections to large repairs like brakes, transmission, exhaust (and more), drivers can count on the C & O Ford Inc. service team. From routine service on your Ford vehicle to service on other brands, Fairbury drivers can look to our service team with confidence. Beyond this, Nebraska drivers can look to our service team for warranty and recall assistance (depending on your brand and model).
Visit Us for Ford Service in Fairbury
If you're in need of service, you can schedule an appointment with ease online. You can also give us a call to set up a time at the next available time convenient to you. While you wait, you can relax in our customer lounge as we perform the maintenance and repairs needed to give you the confidence driving throughout Nebraska. Contact us if you have any questions as we're happy to provide insight on all auto service needs for you.